Mandia is giving us the type of R&B that we will sing at the top of our lungs because the lyrics speak to us so much that we pour our everything to sing along with her.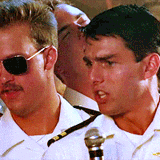 That's that good R&B.
The 22-year-old recording artist from Ottawa/Toronto, Canada says 'Lost Not Found' is a power ballad she wrote while being in a vulnerable place.
"I want women to know they're self worth and be confident in it as it took me a while to find mine."
Stream it below
LINK UP!!!
Mandia on Twitter